Celebrating Wider Achievement
At Johnstone High School we want to recognise the vast array of skills, qualities, talent and commitment that our young people display both within school and across our wider community.
The Johnstone High School colours system is a way of recognising these wonderful achievements. As a school we are striving to gain more and more information about the wide and varied range of activities that our young people are involved in.
Our Recognising Wider Achievement programme will include committee meetings throughout our school year, where members of staff will pull together the information gathered, input successes and award colour recognition for pupils who have shown outstanding commitment within sport, creative arts or within their community.
The criteria used during these meetings can be found below.
HOW WILL OUR YOUNG PEOPLE BE RECOGNISED?
Pupils will hear about their successes and be awarded with their Colours recognition at Wider Achievement Award ceremonies which will take place twice yearly, commencing in June 2022.
To celebrate the achievements of all of our young people we award four levels of School Colours in each of the following categories:
Pupils will be entitled to wear Colours that represent their achievement.
Personal Achievement: Special Recognition Certificate
House Award: Special Recognition Badge
Half Colours: Silver Braided School Tie (single line)
Full Colours: Gold Braided School Tie (double line)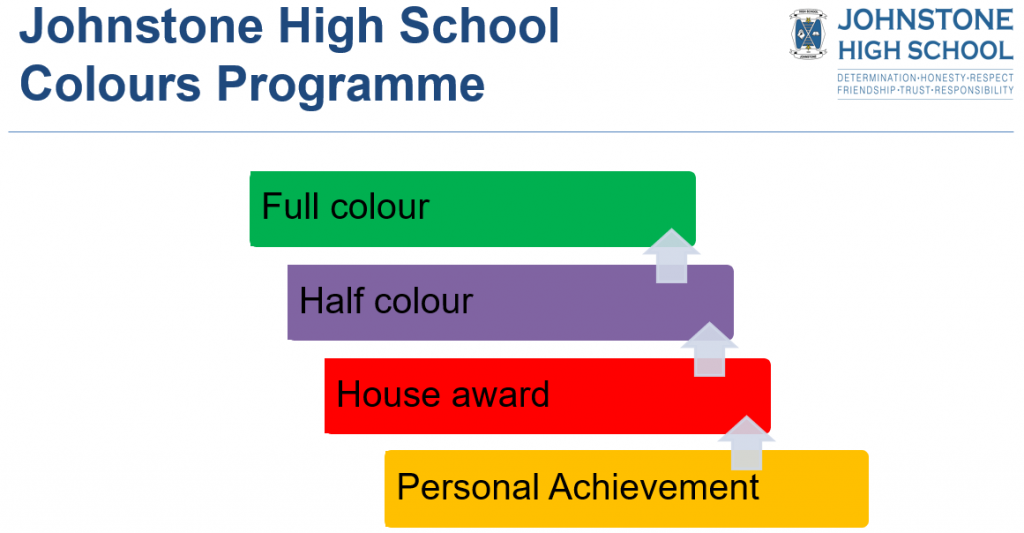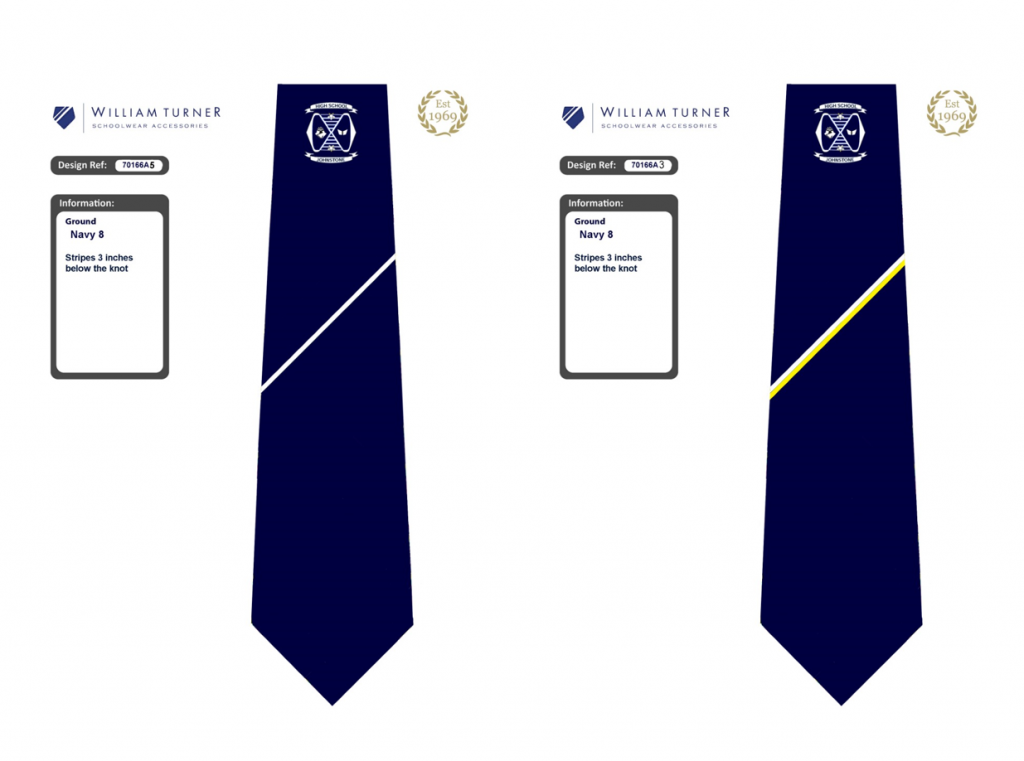 All you have to do is complete the 'Celebrating Pupil Achievement' form using a Glow user login. Please speak with Miss McGinley in Social Subjects if you have any issues accessing the form.
Please note that the committee make decisions based upon the information and evidence provided on the form.
We are looking forward to celebrating with you and sharing pupil successes as a school community.
More information on the Johnstone High Colours system can be found below: