LGBT Charter Mark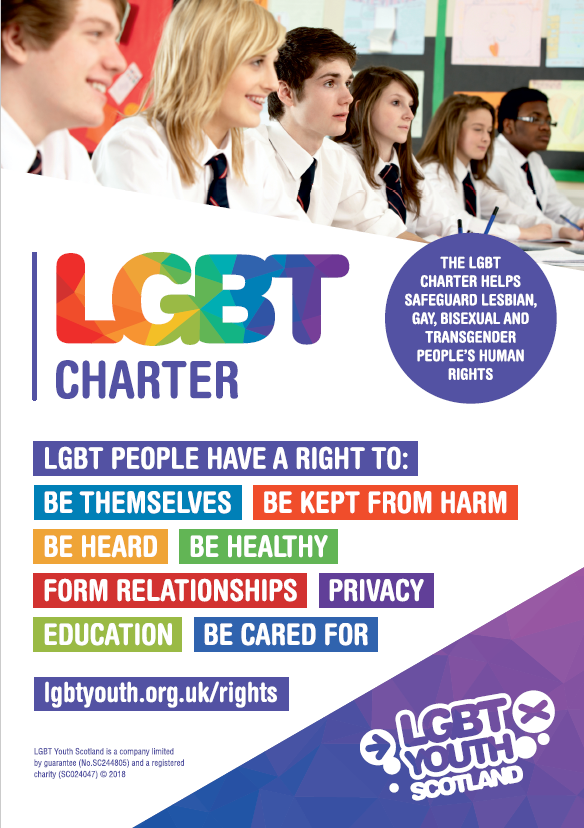 Johnstone High School is an LGBT Youth Scotland Charter Mark School, we have achieved Silver and are currently working towards our Gold level. We are proud to celebrate diversity and promote inclusion. We believe all young people should be able to be their authentic self at school, and should feel safe and welcome here regardless of their sexuality or gender.
Please read our latest update on our progress so far for more information.
We have an umbrella Club at lunchtime which all young people are welcome to attend. It is a safe space for pupils to socialise with each other as well as make plans for our charter journey, we have an outline group too so please speak with Ms McFadden or Ms Smith for more information.
Here are some handy guides for young people: