Notification of path closure
Multiple Ash trees to the rear pathway of Johnstone High School will be removed due to Ash Dieback.
The work is scheduled to coincide with the school holidays and will commence on the 17th October. The works are anticipated to last for 2 weeks and during this period the rear pathway will remain closed.
Advance signage will be installed on the street lights and a temporary diversion route will be suggested.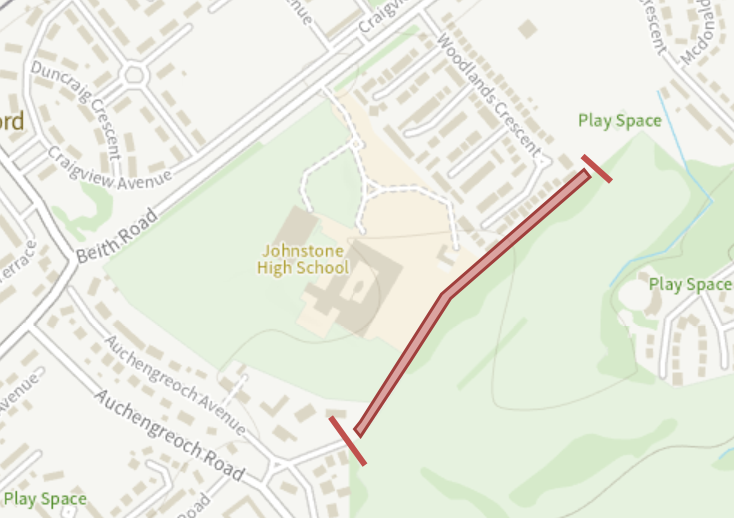 Please note that pupils accessing and leaving the school via the back path will have to follow the diversions.